The Prayer of Jabez
Jabez's prayer for blessing and prosperity:-
Jabez cried out to the God of Israel,
"Oh, that you would bless me and enlarge my territory!
Let your hand be with me,
and keep me from harm so that I will be free from pain."
And God granted his request.
(1 Chronicles 4:10, NIV)
Irish Blessing
An ancient prayer for blessings and favour:-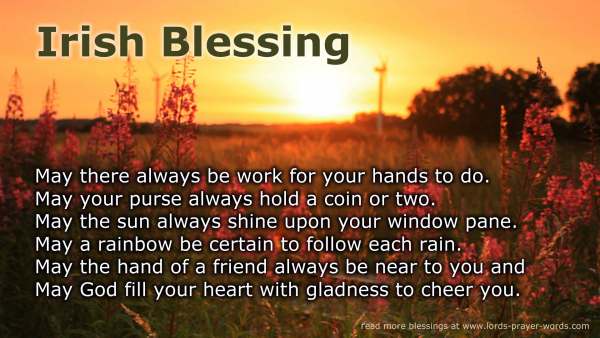 Scottish Blessing
May the blessing of light be on you
May the blessing of light be on you– light without and light within. May the blessed sunlight shine on you like a great peat fire, so that stranger and friend may come and warm himself at it.
read the full version of this on the scottish wedding blessings page
Here is a contemporary version of the ancient celtic blessing "May the road rise up to meet you":-
(For its clergy and people)
Almighty and everlasting God, from whom cometh every good and perfect gift:
Send down upon our bishops, and other clergy, and upon the congregations committed to their charge, the healthful Spirit of thy grace; and, that they may truly please thee, pour upon them the continual dew of thy blessing.
Grant this, O Lord, for the honor of our Advocate and Mediator, Jesus Christ.
Amen.
(source: Book of Common Prayer, 1979 version, Protestant Episcopal Church in the USA)
A short blessing suitable for printing out or emailing to a friend for their birthday:-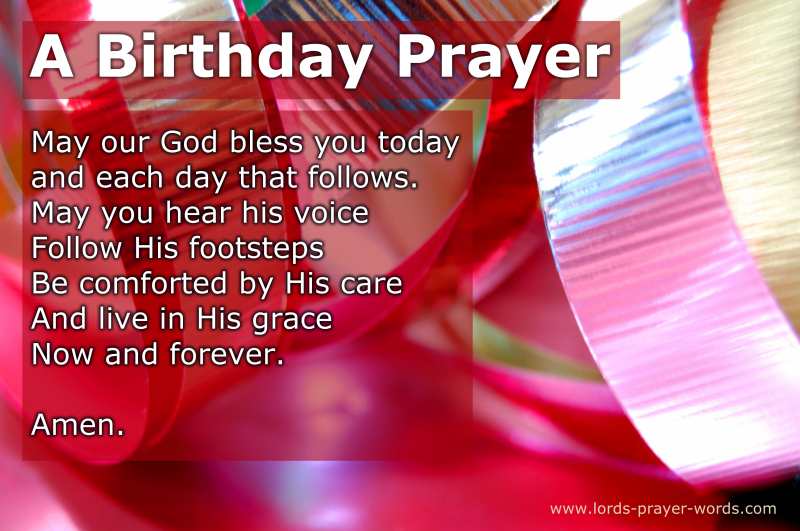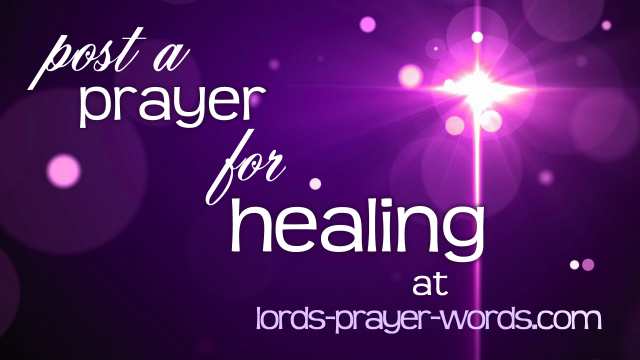 Jesus and Blessings
In the
Beatitudes
, Jesus turns on its head what we might normally consider are things that gain happiness ("beatus" is the Latin word behind "Beatitude", meaning
blissful
or
happy
). We would not usually consider grief, insult or persecution to be "happy" things. Are those who are mourning blessed? Christ's answer is YES - they will be comforted. Are the persecuted blessed? YES - for this takes them deeper into God's kingdom. Normally one would think that by earning more money, having a bigger house, having more "things" around us, will lead to happiness - even that this is God's blessing.
Jesus re-writes this mindset.
Actually by having "less" gives more room for God and more space for dependency on Him,
(this is also the testimony of John the Baptist - "He must increase, but I must decrease." John 3:30 NASB)
The Message version of the bible conveys the Beatitudes in a beautiful, creative and challenging way, and you can find an excerpt of this scripture lower down on
this page
.